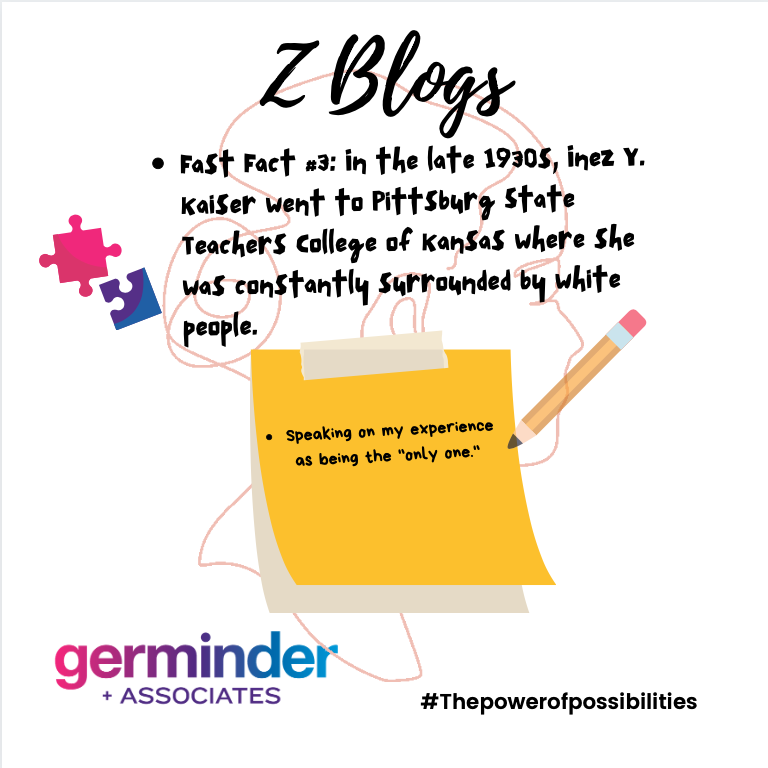 Picture this. It's 9:00am on a Monday morning. You're walking to class and you're trying your hardest to keep your head up after a long weekend of studying, social mishaps, and finding yourself. You get to class and all you see is the back of dozens of heads of people with skin not like yours. You push yourself to relate, but it's just not working…These are the thoughts that go through my head on a daily basis.
From the time I was little, I've had these experiences. Growing up in a place like Flint, Michigan then moving to the suburbs of Grand Blanc, Michigan in order to get a better education was both rewarding and scarring. Like the scraping at the knee, everything I had known before shifted into a culture that I tried so hard to mold into.
In classrooms I would sit and glance at the few brown-skinned children with puffy hair in hopes of making an automatic connection in an unknown world. Quickly, I was linked with a child like me, who's friends became my friends.
Thinking back on this reminds me of the book, "Why Are All the Black Kids Sitting Together in the Cafeteria: And Other Conversations About Race" by Beverly Daniel Tatum. Oftentimes when walking into a school setting, clusters of different races are boldly scattered around the lunch room and on the playground. My own experiences see this phenomenon as a level of comfortability. This same dynamic stands at the university level.
I sometimes question why segregated school were pronounced unconstitutional decades ago, yet we are still in school were getting a good education means going to a predominantly white school.
It can be hard attending a school where you're one of the "only ones." As a writer, I know the power of relatability and establishing relationships within a story as well as the real world. For this reason, I believe the stress endured by brown-skinned individuals all over campus can be severe. It almost seems like the lack of relatability is so normal that no one really seems to pay attention to what we have to go through. This very situation caused me to be stuck between choosing a HBCU (Historically Black College and University) and a PWI (Predominantly White Institution). On one hand, I wanted to attend a place where my people were better represented and supported in one space. On the other hand, the benefits of a PWI can be far greater when it comes to funding and great opportunities.
For the generations after me, I don't want them to have to choose. At times, choosing can be the difference between an understanding of one's mental health and a push to the side due to the normalization of being the only Black kid.
To read Zinaejah Ozier previous blog, click here.