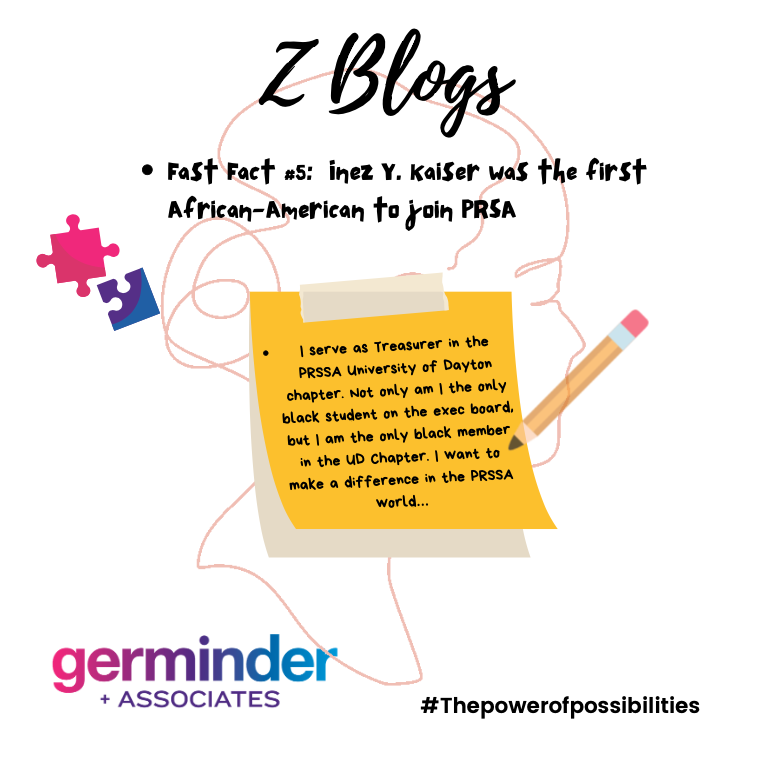 I'm just a young, Black woman. What difference can I really make? I find myself asking this question to the girl in the mirror constantly. My smile slowly fading to a minimal grin as I stare back at someone who's just one person.
The lack of diversity within the classroom has always been something I've noticed since I was a kid. Now, in college, it amazes me how much this hasn't changed. Serving on the executive board of Public Relations Student Society of America (PRSSA) at the University of Dayton, I often feel like there's something more I need to do in the world of public relations.
When I first entered the public relations (PR) world in my second semester of sophomore year, I wasn't shocked to see that I was the only black kid when walking into the room. After all, I attend a predominantly white institution. Now, when dealing with internships and learning about the world of PR, I constantly hear about the lack of diversity around the world in this career field.
Hearing this statement in the midst of working on an initiative like the Inez Y. Kaiser GKC-PRSA Memorial Scholarship Fund has given me the motivation to want to push forward diversity in the workplace.
That girl who stares back at herself and wonders what change she can make in the world gains her smile back.
Women like Inez Y. Kaiser and any other modern women in communications who have had "firsts" probably had the same thoughts. No, we can't change the world as one person. However, we can make a difference with the small stepping stones we make.
From graduating from college to breaking stereotypes, I have found that being a Black woman in the professional world in and of itself sets me up to be a trailblazer. For too many years we've only seen success as white or male. Looking at Kaiser accomplishing something like launching a firm with national clients as a Black woman is inspiration alone.
I may not be able to completely turn around the world of PR but I can start somewhere. Simple things like being on the exec board of PRSSA and using my voice on that platform is something.
Advocating for change and even hoping for change somehow gives the earth a little push on its axis even further. I can't wait to see what all I can accomplish with just the girl in the mirror.
Check out this video created by Zinaejah Ozier that emphasizes Inez Y. Kaiser and other modern trailblazers in communication.
Qualifying students can apply for the Inez Y. Kaiser GKC-PRSA Memorial Scholarship Fund now!