Story Focuses On A Family Legacy of Journalism & Storytelling
(Kansas City, Mo and New York – July 2, 2018) Germinder + Associates has named Jen Reeder, journalist and president of the Dog Writers Association of America (DWAA) as the sixth #Germinder20 #PowerofPinkHonoree and the first journalist to receive the award. The announcement comes immediately after the agency celebrated its 20th Anniversary Day on July 1, 2018. Reeder has designated Green Dogs Unleashed, which rescues dogs (and other animals) with special needs and trains them to be therapy dogs to receive the $1,000 Germinder Honoree donation.
In announcing the award, Germinder + Associates President Lea-Ann Germinder said, "We are thrilled to announce Jen Reeder as our first journalist Germinder Power of Pink Honoree. Jen Reeder is not only committed to excellence in journalism, she is a fantastic storyteller. She is committed to volunteerism for her profession, she has a positive and collegial approach to everyone she meets, to every challenge she takes on. It makes us work even harder for her and DWAA as our client every day."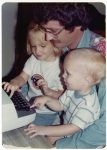 Reeder comes from a family of wordsmiths, as she says, "I always say that I grew up 'drinking writing from two straws' because there were successful writers on both sides of my family." Her father, Tom Reeder, is a retired TV comedy writer. Her mother's father, Harrison Stephens, was a newspaper reporter and editor. Her godfather is a retired television writer, and everyone in her family is an avid reader. All have encouraged her passion for reading and writing, which go hand in hand.
"I still ask my dad for feedback on some of my bigger stories before I submit them, and he'll offer constructive criticism down to a missing hyphen. There's no question: he's made me a stronger writer. I'm grateful to have received so much love and support throughout my life," said Reeder.
In accepting the Honoree award, Reeder commented, "I am incredibly honored to be named a Germinder Power of Pink Honoree. Lea-Ann and her team at Germinder + Associates do so much for pets and pet writers – including donating $1,000 in the name of each honoree to a worthy nonprofit! I'm so grateful for all she does for the pet community and for the Dog Writers Association of America. Congratulations on twenty amazing years and cheers to the next twenty!
Germinder met Reeder when Reeder was named DWAA president and was delighted to learn of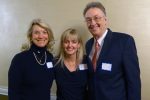 Reeder's commitment to public relations. A public relations firm representing writers and journalists is a daunting task. It helped forge a partnership of trust during challenging times. It is exceptionally gratifying given solid relationships with journalists has been a hallmark of the firm since 1998.
 Reeder is a freelance journalist who specializes in pet and lifestyle features. Her first job writing about animals was for the World Wildlife Fund in 1994, but since then, her focus has shifted to man's best friend. Reeder's articles and essays about pets have been published by BBC News, The Daily Beast, Family Circle, Modern Dog, The Christian Science Monitor, PBS's Next Avenue, AKC Family Dog, Today.com, HuffPost, Just Labs Magazine, the American Animal Hospital Association and the Sierra Club. Her rescued dogs, Rio and Peach, provide plenty of story ideas. She is also the founder of the nonprofit Rock 1 Kidney.
###
#Germinder20 #PowerofPinkHonorees are announced and are given the opportunity to designate a $1000 donation to be made in their name through Germinder's 20th Anniversary Fund Giving Back program to a not-for-profit organization of their choice. To date Honorees named and their designated donations include Debra Horwitz, DVM, DACVB (Missouri Humane Society), Heidi Lobprise, DVM, DAVDS (Lutheran Church Charities K-9 Comfort Dogs), Elizabeth Colleran, DVM, MS,DABVP (Winn Feline Foundation), Dan Richardson, DVM, DACVS (Stormont-Vail Foundation Care Line) and Manolita Moore (The Pixel Fund). Additional Honorees will be named throughout 2018. Links to personal interviews with each honoree are also featured here.
#Germinder20 #ThePowerofPink was announced in January 2018 as part of the celebration of Germinder's 20thAnniversary Year. The women's storytelling initiative highlights the founder's story and also shines a spotlight on 20 leaders whose stories have touched and inspired Germinder to success. Initial donations have been made to The Weill Cornell Breast Center at the Weill Cornell Medical College/New York Presbyterian Hospital, an integrated, multi-disciplinary care center where Germinder was treated for breast cancer five years ago. Another recipient is the Clara Goy Foundation in memory of Germinder's brother-in-law, Gene Melleno, a girl's high school basketball coach who passed away Jan. 1, 2018. Other donations have been made to the Jan Hus Community Outreach Program in honor of Germinder's immigrant great-grandmother Marie Therese Kacin and to the News Literacy Project.
Germinder + Associates provides communications services for the pet/vet sectors and other niche industries. The woman-owned company was founded by Lea-Ann O'Hare Germinder, APR, Fellow PRSA in Kansas City and has offices in New York City and Kansas City. The company connects and consults with executives in both established companies and organizations interested in entering the vet and pet industries in the U.S.
Goodnewsforpets.com™ combines an award-winning website and social media channels to curate news of interest and importance to pet parents, veterinary professionals and the pet industry. Editorial, contests, sponsored content distribution and advertising are available.
GNFP Digital™ provides a wide range of digital services including digital audits, standard or custom infographics, topic specific modules and branded content implementation. The custom digital content development and distribution services are offered for national brands, veterinary practices and other niche markets.
Contact: 
Lea-Ann Germinder, APR, Fellow PRSA
917-334-8682
Twitter: @lgerminder or Instagram @leagerm
High-rez Reeder images and full bio available